Lazy Ghost - Live in Victoria - "Snacks" North America Tour
Sat. Sep 26, 2020 at 9:00pm PDT
2 days away
Price: 15.00 CAD $
19 and Over
Get Tickets
Details
Comments
Event Stats
2 days away
Price: 15.00 CAD $
19 and Over
Event Description
All tickets previously purchased on Eventbrite will be honored at the door.
LAZY GHOST IS A PSYCHEDELIC SURF ROCK BAND FROM WHISTLER, BC. THEY RECENTLY RELEASED THEIR SOPHOMORE ALBUM "SNACKS" AFTER A STRENUOUS AND SUCCESSFUL YEAR TOURING THE GLOBE AND BUILDING A RAPID FAN BASE. LAZY GHOST HAS BEEN ON A STEADY UPWARD TRAJECTORY FOR THE PAST TWO YEARS. FILLING VENUES AT HOME AND ABROAD - HEADLINE SHOWS OR ALONGSIDE THE LIKES OF BIG BANDS LIKE OCEAN ALLEY.
WITH A CUMULATIVE FIGURE ON SPOTIFY ALONE AT 1,000,000+ PLAYS, LAZY GHOST WILL START 2020 OFF WITH A FRESH AND BUSY OUTLOOK. IN SUPPORT OF THE ALBUM, LAZY GHOST WILL EMBARK ON A THIRTY DATE JOURNEY ACROSS CANADA AND THE U.S IN APRIL/MAY.
Music
https://open.spotify.com/artist/46tdza9HtvQ3nCEU7LRTKz
https://lazyghostband.bandcamp.com/
https://www.facebook.com/lazyghostband/
https://www.instagram.com/lazyghostband/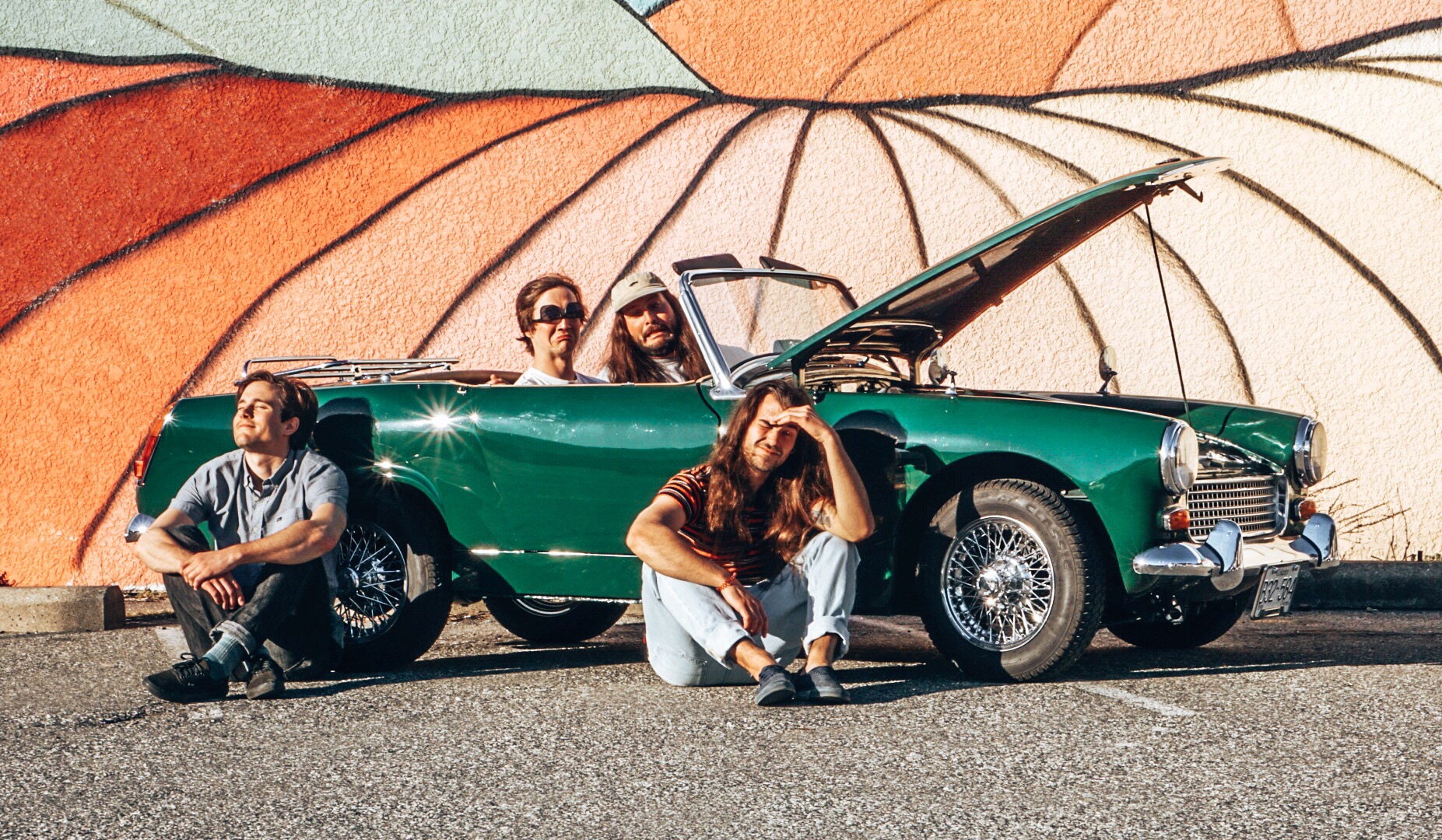 LAZY GHOST's psychedelic mood grooves have the crowds dancing their hearts out while their faces slowly melt off their skulls. The band's blend of beautifully layered guitars, multiple layered vocal harmonies, and tripped out rhythms will set them apart from others and have people talking.

Hailing from the snow covered Whistler, BC, Lazy Ghost bring a soulful alternative blend of talents with a sound being compared to the likes of Alt J and Half Moon Run. Fronted by Australian singer/guitarist Kyle Leeming, the rest of the band comes from southern Ontario (Evan Camm on drums/vocals, and Matt Stobo on bass/vocals.)

The 2016 debut release "Waves Waves Waves Waves" coupled with their dazzling live performances has started the band's momentum and has helped developed a rapidly growing fan-base all over the country.

LAZY GHOST is currently busy wrapping up a number of fall dates, including a Music BC showcase spot at Victoria's Rifflandia festival, and is returning to the studio to record their sophomore album in mid-September.